Over 700 million email IDs hacked, here's how you can check if yours is in the hacked list
Over 700 million email IDs hacked, here's how you can check if yours is in the hacked list
It looks like one of the biggest data leaks of 2019 has already been discovered by researcher Troy Hunt. The data leak, as mentioned on his website 'troyhunt.com', includes a massive database of 773 million email IDs and 21 million passwords. These come as a part of 'Collection #1' by Hunt.
"Collection #1 is a set of email addresses and passwords totalling 2,692,818,238 rows. It's made up of many different individual data breaches from literally thousands of different sources," said Hunt on Troyhunt.com.
He says that last week several people reached out to him and directed him towards "a large collection of files on the popular cloud service, MEGA (the data has since been removed from the service)." The collection including 12,000 files was sized at 87GB.
"However, what I can say is that my own personal data is in there and it's accurate; right email address and a password I used many years ago," Hunt confirmed.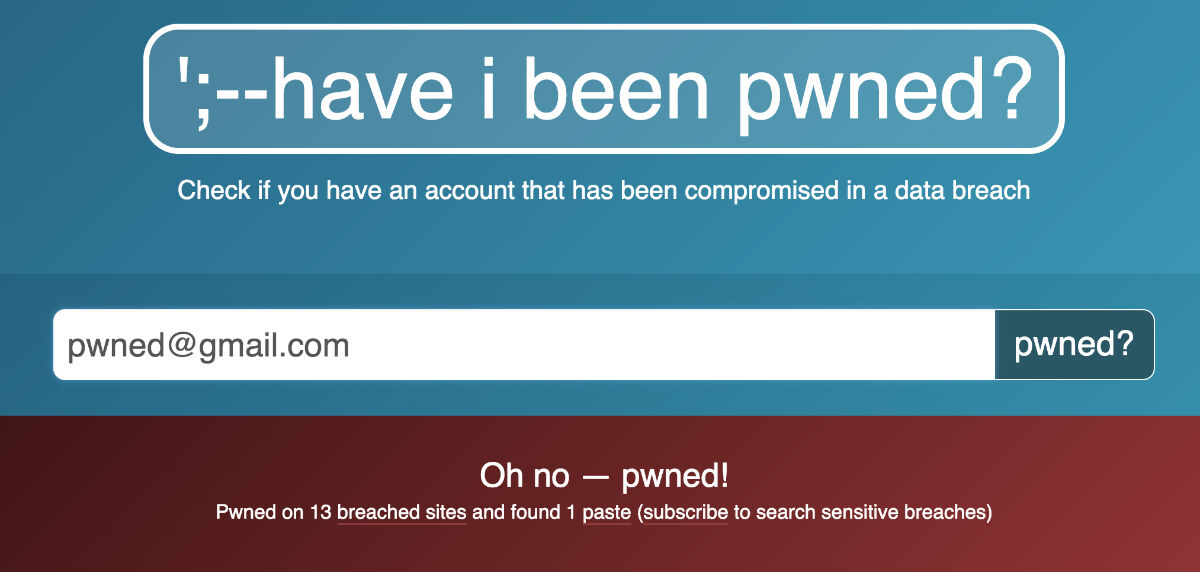 You can check if your email ID and passwords are in the hacker list
The researcher has given an easy way through which you can check if your email ID and passwords have been hacked or not. This is possible as Hunt has integrated the database in the website 'Have I been Pwned' (
https://haveibeenpwned.com).
You can simply visit the website and feed your email ID in the given dialogue box.
If it shows "Good news — no pwnage found!" you're good. If it shows "Oh no — pwned!" change your password immediately before someone else takes control of your account. You can also feed your password in the
https://haveibeenpwned.com/Passwords site to see if it has been hacked or not.
The data breach could possibly be the biggest one ever since the Yahoo data breach that took place in 2013 and affected almost three billion accounts.
Share: